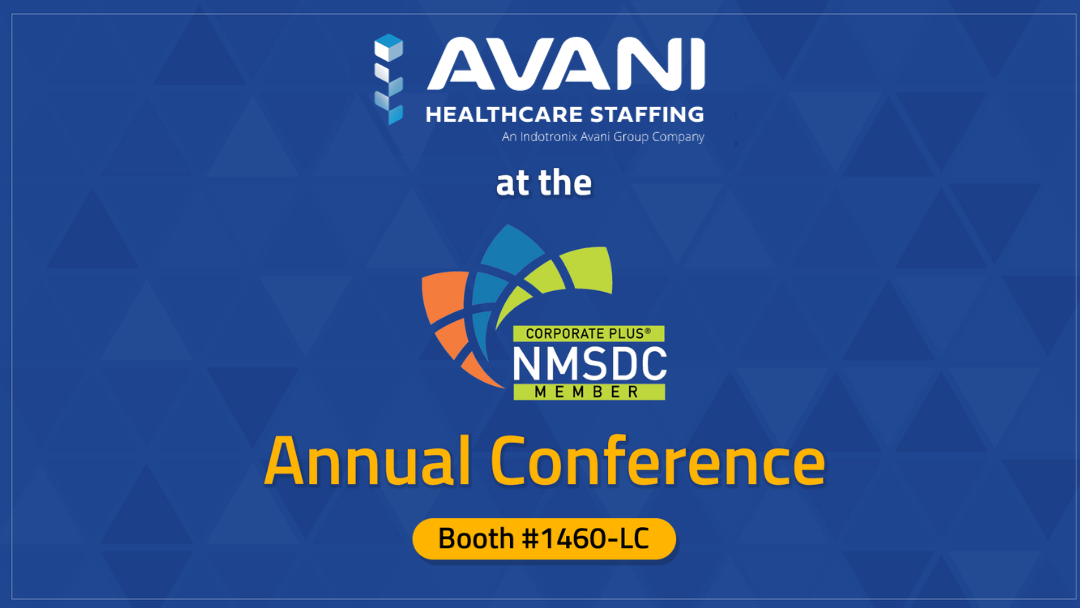 For over half a century, the National Minority Supplier Development Council (NMSDC) has been at the forefront of advocating for, certifying, and fostering the growth and inclusion of numerous minority business enterprises (MBEs) across the United States. At Avani Healthcare Staffing, we are immensely proud to have been steadfast supporters of this vital mission. This year, we will be attending and joining our group company Indotronix. Indotronix isa certified MBE and a proud Corporate Plus member, and together with them we will be exhibiting at this year's conference.
Representing Avani Healthcare Staffing at this esteemed event will be a dedicated team of professionals who embody our values and mission:
If you're attending the conference, we invite you to visit us at Booth #1460-LC. We're eager to connect, share insights, and explore opportunities for collaboration.
Are you interested in delving deeper into how we can assist you in building a diverse and qualified travel healthcare team? We'd love to have a conversation with you. You can schedule a meeting with us during the conference, and our team will be more than happy to discuss strategies, share success stories, and explore ways to harness the power of diversity within your organization.
As we commemorate 5+ decades of NMSDC's incredible work, Avani Healthcare Staffing is honored to play a part in NMSDC's mission to 'Close the Equity Gap'. Stay tuned for updates from the conference, and let's take a step forward together on the path to diversity and inclusion.